COMPANY OVERVIEW
Industry Leading Cosmetics Packaging
The Libo Cosmetics Company, Ltd. designs and manufactures excellent cosmetic packaging solutions.
DISCOVER MORE
PRODUCTS
We have a variety of cosmetic packaging for your choice

Perfect box size for your eyelashes. It's also great for reusing as a treasures box. Customize your eye-catching neon color. Decoration options are available: silk-screening, hot-stamping, metallization and more.
LB-C066 Container Sub Type: Compact L\W\H:105.75×53.5×21.35 (mm)
2019.11.13Product
2020 Worldwide Exhibitions List
March 12-15 Cosmoprof Worldwide Bologna
April 8-9 Luxepack Shanghai
May 19-21 CBE Shanghai
June 18-19 Makeup Paris
June 30 - July 2 Cosmoprof North America
September 16-17 Makeup New York
November Cosmoprof HK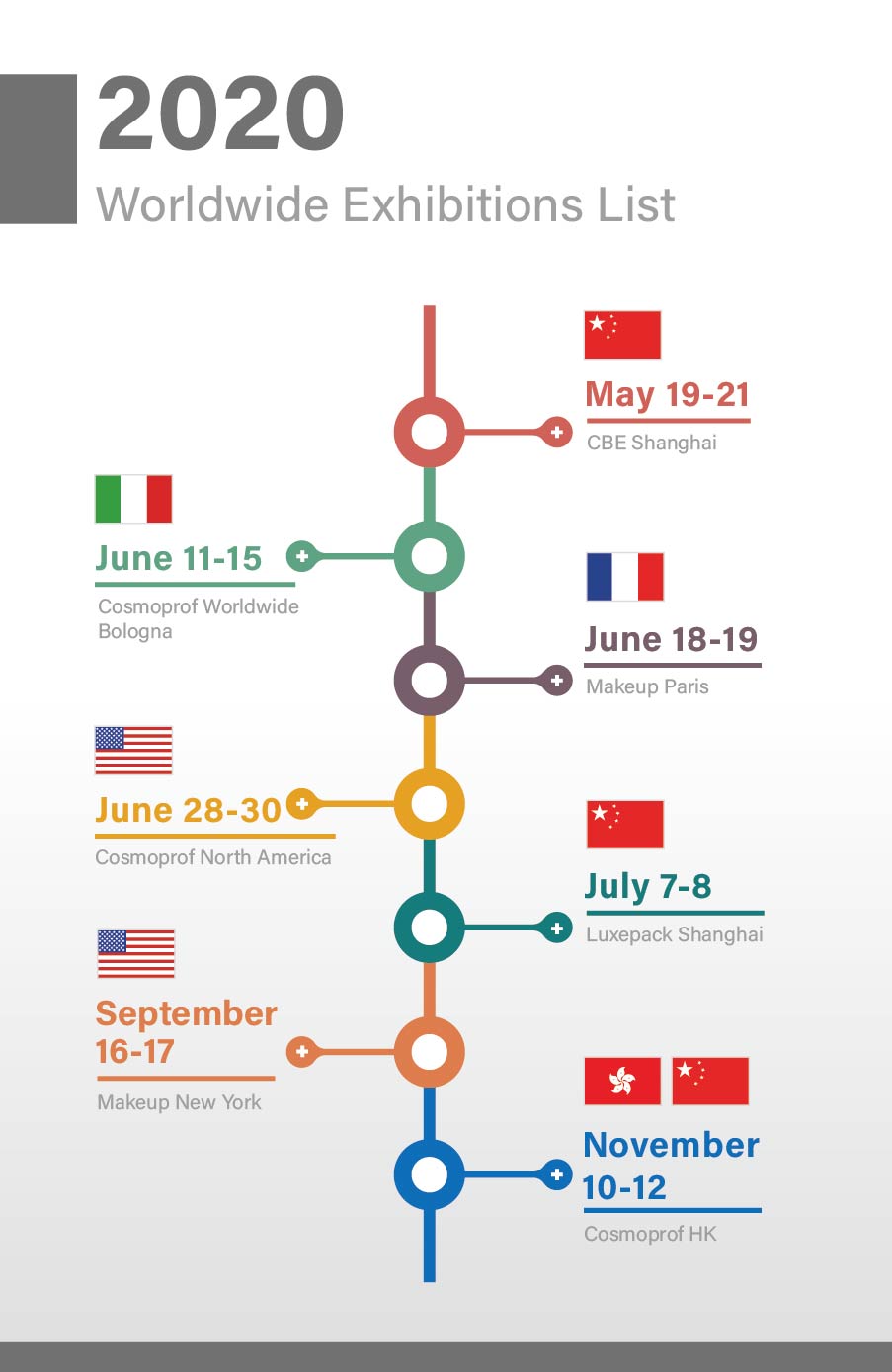 2019.11.11Exhibition

All of our packaging can be customized. You can do other secondary/tertiary processing and decorating. We provide different sizes of container to meet your need. They are perfect to showcase lip gloss, concealer. Alternative applicator options are available.
LB-B016 Container Sub Type: Lip gloss OD×H:ø20.00×110.10 (mm) Volume:16.70ml
LB-B028 Container Sub Type: Lip gloss OD×H:ø20.00×73.50(mm) Volume:7.30ml
2019.11.08Product